Discover the top affordable unisex clogs for all terrains in our comprehensive 2023 Buyer's Guide.
2023 Buyer's Guide: Best Affordable Unisex Clogs on Amazon for All Terrains - VIVIDMax Grip Clogs
Unisex clogs have become increasingly popular in recent years, offering a versatile and practical footwear option for people of all genders. In this buyer's guide, we will explore the appeal of unisex clogs and highlight the key features to look for when shopping for all-terrain clogs. We will also introduce the VIVIDMax Grip Clogs, a standout option in terms of quality and affordability. Additionally, we will compare the VIVIDMax Grip Clogs with other affordable alternatives and provide customer reviews and feedback on this product.
Understanding the Appeal of Unisex Clogs
Unisex footwear has gained significant traction recently, as more people embrace gender-neutral fashion choices. Unisex clogs, in particular, exemplify this trend, offering a shoe style that can be worn by individuals of any gender identity. The rise of unisex clogs is a testament to the growing demand for inclusive fashion options that cater to everyone's style and needs.
The Rise of Unisex Footwear
Unisex footwear has emerged as a response to the traditional gender-based distinctions in fashion. As society becomes more inclusive and individuals redefine their personal styles, unisex clogs have become a wardrobe staple for both men and women. These shoes offer a unifying style that transcends gender norms and embraces diversity.
Why Choose Clogs?
Clogs have several advantages that make them an attractive footwear option. Firstly, they provide excellent comfort and support, thanks to their sturdy construction and ergonomic design. Secondly, clogs are versatile and can be worn in a variety of settings, from casual outings to professional environments. Lastly, clogs offer superior breathability, ensuring optimal foot health even during extended wear.
When it comes to comfort, clogs are hard to beat. Their sturdy construction and ergonomic design provide excellent support for the feet, making them a popular choice for individuals who spend long hours on their feet. The wide, roomy toe box allows the toes to spread naturally, reducing the risk of foot problems such as bunions or hammertoes.
Not only are clogs comfortable, but they are also highly versatile. They can be dressed up or down, making them suitable for various occasions. Whether you're going for a casual stroll in the park or attending a formal event, clogs can be easily styled to match your outfit. Their simplicity and clean lines make them a timeless choice that never goes out of style.
In addition to their comfort and versatility, clogs offer superior breathability. The open-back design allows air to circulate freely around the feet, preventing excessive sweating and odor. This feature is particularly beneficial during the warmer months when keeping the feet cool and dry is essential for overall foot health.
Furthermore, clogs are known for their durability. Made from high-quality materials such as leather or synthetic materials, they are built to withstand daily wear and tear. The sturdy construction ensures that they can handle the demands of various environments, from walking on city streets to navigating rugged terrains.
When it comes to choosing the right pair of clogs, there are numerous options available. From classic wooden clogs to modern designs with cushioned insoles, there is a style to suit every preference. Additionally, clogs come in a variety of colors and patterns, allowing individuals to express their personal style and add a touch of uniqueness to their outfits.
In conclusion, the appeal of unisex clogs lies in their ability to transcend gender norms and provide a comfortable, versatile, and breathable footwear option. As society continues to embrace inclusivity and diversity, unisex clogs have become a symbol of fashion-forward thinking and a reflection of the evolving fashion landscape.
Key Features to Look for in All-Terrain Clogs
When searching for all-terrain clogs, it's essential to consider certain key features that enhance performance and durability.
All-terrain clogs are designed to withstand the challenges of outdoor activities, providing both functionality and style. Whether you're hiking through rugged trails or strolling along a sandy beach, these versatile shoes offer the perfect combination of comfort and durability.
Shoe Additional and Fitting Room Details:
1-inch outsole high rise

27 Water Ventilation Holes

14 Traction Blocks

12 Aquatic Narrow Columns

12 Aquatic Ovals

Easy to clean + quick dry

Secure pivoting heel straps 

360-degree floor grip and comfort

VividEVA™  durable foam

Pair Weight: 11 ounces
Material and Durability
All-terrain clogs should be constructed from durable materials that can withstand the rigors of outdoor activities. Look for options made from high-quality synthetic materials or genuine VIVIDEva, as these offer excellent durability and longevity.
High-quality synthetic materials, such as nylon or polyester, are known for their exceptional strength and resistance to wear and tear. They are also water-resistant, making them ideal for adventures in wet or muddy conditions. Genuine leather, on the other hand, provides a classic and timeless look while offering remarkable durability and breathability.
Additionally, some all-terrain clogs feature reinforced toe caps or protective overlays, providing extra durability and shielding your feet from potential hazards on the trail. These features ensure that your clogs will withstand the toughest terrains and remain in great condition for years to come.
Be one of the first to try Maximum Traction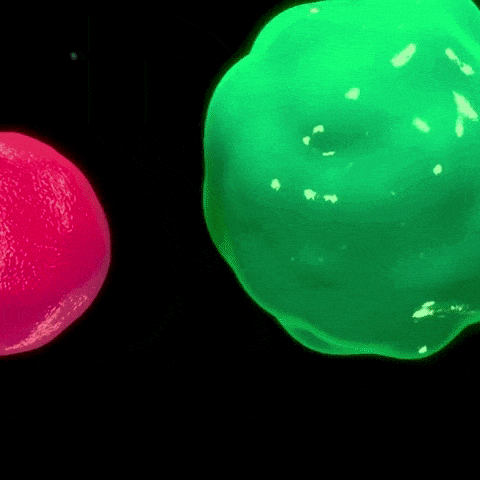 The shoes that will never let you slip! Soles that grip the ground like an octopus. Keep your footing, even on slippery surfaces.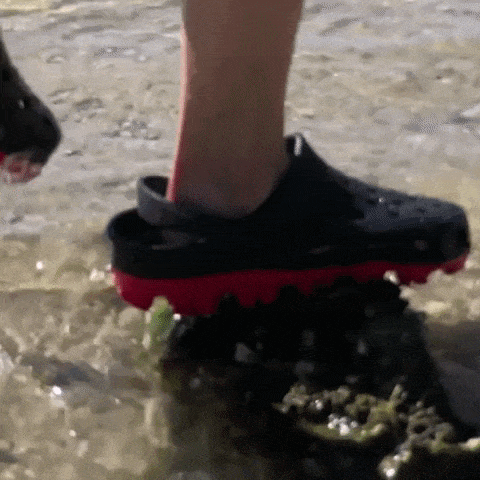 Comfort and Fit
Comfort is paramount when it comes to all-day wear. A well-fitting clog will have ample cushioning and arch support. Adjustable straps or buckles can also enhance the fit, allowing for a personalized level of comfort.
All-terrain clogs often come with cushioned insoles that provide excellent shock absorption, reducing the strain on your feet and joints. Look for clogs with contoured footbeds that conform to the natural shape of your feet, providing optimal support and comfort.
Furthermore, many all-terrain clogs feature adjustable straps or buckles that allow you to customize the fit according to your preferences. This feature is particularly beneficial if you have wide or narrow feet, as it ensures a secure and comfortable fit for every individual.
Traction and Grip
All-terrain clogs should feature a robust outsole with reliable traction. This ensures stability on various surfaces, including slippery or uneven terrain. Look for clogs with deep treads or patterns that provide enhanced grip.
The outsole of all-terrain clogs is typically made from durable rubber or synthetic materials, designed to provide excellent traction and grip. Deep treads or patterns on the outsole increase surface contact, allowing you to confidently navigate through challenging terrains without the fear of slipping.
Whether you're walking on wet rocks, muddy trails, or sandy beaches, the reliable traction of all-terrain clogs will keep you steady and secure. You can enjoy your outdoor adventures with peace of mind, knowing that your shoes will provide the necessary grip to conquer any terrain.
Introducing VIVIDMax Grip Clogs
Among the affordable options available on Amazon, VIVIDMax Grip Clogs stand out for their exceptional quality and performance.
When it comes to finding the perfect pair of clogs, there are countless options to choose from. However, not all clogs are created equal. That's where VIVIDMax Grip Clogs come in. These clogs are designed with the utmost attention to detail, ensuring that every step you take is comfortable and secure.
Brand Overview
VIVIDMax is a renowned footwear brand known for creating innovative and stylish designs without compromising on functionality. With a focus on delivering high-quality products, VIVIDMax has established itself as a leader in the industry. Their commitment to crafting durable and comfortable shoes has made them a popular choice among consumers.
When you choose VIVIDMax, you're not just buying a pair of clogs – you're investing in a brand that prioritizes your comfort and satisfaction. From the moment you slip your feet into these clogs, you'll understand why VIVIDMax has become synonymous with excellence.
Key Features of VIVIDMax Grip Clogs
VIVIDMax Grip Clogs are designed to excel in all-terrain situations. Whether you're navigating rocky trails or strolling through the city streets, these clogs will provide the support and comfort you need.
One of the standout features of VIVIDMax Grip Clogs is their construction. These clogs are made from a combination of synthetic materials and genuine leather, ensuring both durability and breathability. The synthetic materials used in the upper provide a lightweight and flexible feel, while the genuine leather adds a touch of luxury and enhances the overall durability of the clogs.
But it's not just about the materials – the design of the clogs is equally impressive. The cushioned insole provides superior comfort, even during prolonged wear. Whether you're on your feet all day or just taking a leisurely stroll, you'll appreciate the soft and supportive feel of the insole.
Another key feature of VIVIDMax Grip Clogs is the rugged outsole. This outsole is specifically designed to offer excellent traction and grip, making these clogs suitable for a wide range of outdoor activities. Whether you're hiking, gardening, or simply running errands, you can trust that these clogs will keep you steady on your feet.
When it comes to style, VIVIDMax doesn't disappoint. These clogs feature a sleek and modern design that will complement any outfit. Whether you're dressing up or keeping it casual, you can count on VIVIDMax Grip Clogs to add a touch of sophistication to your look.
In conclusion, VIVIDMax Grip Clogs are more than just your average pair of clogs. They are the perfect combination of style, comfort, and durability. With their innovative design and high-quality materials, these clogs are sure to become your go-to footwear for any adventure. So why settle for anything less when you can experience the exceptional quality and performance of VIVIDMax Grip Clogs?
Comparing VIVIDMax Grip Clogs with Other Affordable Options
While VIVIDMax Grip Clogs are an excellent choice, it's always beneficial to consider alternatives to ensure you make an informed decision.
Price Comparison
When compared to similar all-terrain clogs on the market, VIVIDMax Grip Clogs offer excellent value for their price. They provide a high level of quality and performance without breaking the bank.
Feature Comparison
When assessing the features of different affordable options, VIVIDMax Grip Clogs stand out for their superior comfort, durability, and traction. While other options may offer similar features individually, the overall combination of qualities in the VIVIDMax Grip Clogs makes them a standout choice.
Customer Reviews and Feedback on VIVIDMax Grip Clogs
Customer reviews are invaluable when gauging the quality and performance of a product. Here's what customers have to say about VIVIDMax Grip Clogs.
Positive Reviews
Customers rave about the comfort and functionality of VIVIDMax Grip Clogs. Many users mention the excellent arch support and cushioning, making them suitable for extended wear. Additionally, the traction provided by the outsole is highly praised, ensuring stability on various terrains.
Critical Reviews
While the majority of customers are satisfied with VIVIDMax Grip Clogs, some express concerns regarding the sizing. It's advisable to carefully check the size guide provided by the manufacturer and consider ordering a size up if you are between sizes.
In conclusion, when it comes to affordable unisex clogs for all terrains, VIVIDMax Grip Clogs emerge as a top choice. With their unmatched quality, comfortable fit, and excellent traction, these clogs provide exceptional value for the price. Whether you're exploring outdoor trails or simply looking for a versatile shoe for everyday wear, the VIVIDMax Grip Clogs will not disappoint.