Did you know the average American spends $419 on shoes per year? 
It is very easy to walk into any footwear store and take a pick from among hundreds of different colors, sizes, and styles of shoes, it's easy to take good footwear for granted. However, that is not the case for 400,000+ people who purchased.
That EXPENSIVE cost adds up to $2,514 in 6 years. The VIVIDMax Grip Footwear is durable for up to 6 years effectively giving you back $2,412. Our unique VIVIDEVA™ foam is equipped with Extreme Responsiveness and has 6X more lifespan compared to the cost any footwear.
First question
, do you do any of these things?
Spend hours standing putting unnoticed pressure?

Do you specifically stand up,

 

garden,

 

walk,

 

travel

 

or

 

work

 

for a total combination of more than

 

3 hours a day?
We think about you when you do and how that is hard on your feet. You NEED to consider the VIVIDMax Grip. It is a high value foam that guarantees foot support in real time, our VIVIDMax Grip will put a stop to any amount of pressure for standing and walking. Act now and benefit from our unique shoe!
Meet Ana, a nurse who wears size W8 1/2 and is a 34-year-old woman who enjoys long walks at the beach right after work at 4:30 P.M. every Friday afternoon. It's her fun enjoyable get away time and it has been her routine for over 7 years.
However, in recent times she noticed her walks are now shorter because her feet would ache and build pressure faster for a shorter walking distance turning what used to be a breath of fresh air stress-reliever for her for 7+ years to something she was forced to stop. She tried buying/wearing and trying all kinds of shoes and even Crocs™ in hopes to continue what she loved most, but hopelessly no match was found. Instead, she experienced more foot pain, tight crushing toes shoes, feet ache and sometimes even blisters which are all side effects listed in the study of The Side Effects of Wearing Ill-Fitting Shoes. She landed on Vivid Footwear eager to speak to us.
Second question, are you ready to elevate your footwear?
After connecting with our style forward,

 

cool clogs Experts

 

who dish their style

 

tips, share

 

trends, give fit

 

advice

 

and more, only in the Vivid Chat that educated her on our VIVIDMax Grip Clog, she now tells us herself that she walks TRIPLE the distance with NO RESISTANCE with the protection VIVIDMax Grip Clog and the game-changer shoe she could only find at Vivid Footwear.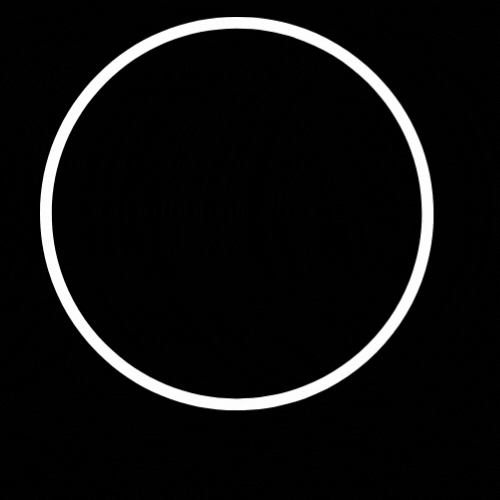 Did you know ill-fitting shoes can permanently damage the nerves in your feet? This condition, known as peripheral neuropathy, occurs when nerves are under constant pressure from tight, cheap and low value footwear. But it doesn't just end there. According to a study conducted in 2018, about 63%-72% of people are wearing low value shoes. Chances are, you're a part of this unlucky demographic. 
Whether one is rich or poor, young or old, footwear is an important mode of expression among all humans. It serves not only the practical purposes of covering oneself in the name of modesty and protection from the elements, but as a statement to the rest of the world about the wearer's identity. Americans in particular love their footwear; the United States is the largest apparel market in the world. On average, the American consumer spends 419 U.S. dollars on footwear over the course of the year.
The VIVIDMax Grip is a NEED to have, not a NICE to have.
Shop now for the VIVIDMax Grip shoe that alleviates pain and is the best slip resistant shock-absorbing cushioned relaxed shoe that works way smarter than your feet and looks as good as you do.  This is NOT your classic LOW value average clog. This is the full slip-on VIVIDMax Grip Footwear long lasting foam clog that you're sure to feel relieved, protected and comfortably supported in for energy consuming activities. 
You NEED 14 weight distribution slip-resistant all terrain traction blocks that equip you for actions that can be hard on your feet AND you NEED easy to clean 27 water holes + 12 all terrain narrow aquatic columns + 12 aquatic all terrain ovals ventilation passages keeping your feet fresh from smelly odor that prevents bacteria from thriving which can cause inflammation (feet fungus). See above image display.
Leading retailers and brands
Where one buys clothing is almost as important as what one buys. In 2020, TJX was the leading apparel retailer in the United States, with retail sales of about 25.17 billion U.S. dollars. Americans have a clear preference for national retailers. Brands like Nike, Levi's, and Adidas are especially popular among U.S. consumers. It is worth noting that two out of the top three primarily produce athletic apparel and footwear. Nike, in particular, is a very popular sport shoe brand among the teens in the United States.


Consumer expenditure
Among young U.S. consumers, women spend the most on sweaters, shirts, tops. As of 2020, average expenditure on women's sweaters, shirts, tops amounted to 113.5 U.S. dollars per consumer unit. In 2019, the country's average expenditure on women's footwear amounted to 186.89 U.S. dollars per consumer unit. among the consumers the 35 to 44 age group was the highest spender on footwear, spending 601 U.S. dollars on average in the year. The average expenditure for footwear in the Consumer Price Index for All Urban Consumers (CPI-U) in 2020 was 133.24. In 2019, this number was three points higher, valued at about 136.7.

This text provides general information. Statista assumes no liability for the information given being complete or correct. Due to varying update cycles, statistics can display more up-to-date data than referenced in the text.