P&O Iona Cruises  + FREE Cruise Packing List and Tips!
Even though Iona has been delivered she spent many months on hold as the cruise industry suspended operations including P&O Cruises. The vessel is based out of Southampton, UK and has began sailing on August 7, 2021.  
P&O Iona Stats
Cruise Line:
P&O Cruises
Entered Service: 
2020
Gross Tonnage: 
184,700
Length:
344 Meters
Passengers:
5,200
Crew: 
1,800
Guest Decks: 
15 
CLICK HERE
to plan your trip to the P&O Iona Cruise Bookings 
CLICK HERE
to download the P&O Iona Cruise Packing List and Tips!
CLICK HERE to learn about how VIVIDMax Grip Clogs should fit
CLICK HERE to learn about how to wear the VIVIDMax Grip Straps
CLICK HERE to learn about how to clean the VIVIDMax Grip Clogs
Best Cruise Travel Packing Checklist Guide | Top Essential Things to Bring
This post may contain affiliate links, which means we receive a commission if you purchase through our link, at no extra cost to you. Please read full disclosure 
here
.
Are you traveling on your first cruise ship and putting a list together of everything you need?  Planning and booking for your first cruise ship can be daunting. This first cruise packing checklist will help make sure you have everything you need for this new sail in your life.
There are so many products to consider that it can be difficult to remember everything. From clothing to accessories, to personal care items...it can become very overwhelming! 
We have made a printable version of this huge first cruise packing checklist so that you can use it and make sure you have everything you need.
You DO NOT need to buy everything (we didn't...it's expensive!) but having a list that you can refer back to makes life so much easier.
Suitcases + Travel Hand
Luggage Options
Carry On
13. Copies of Prescriptions
16. Change Of Clothes
17. Snacks/Gum
21. Passport/Visa/ID
22. Writing Material
23. Chargers and Adapters
24. Credit/ATM Cards
25. Insurance Cards
26. Maps
27. Cash
28. Guide Book
29. Itinerary
30. Spare Shoes
31. House Keys
32. Laptop/Tablet
33. Sunglasses
Clothing/Accessories
1. Undergarments
3. Sleepwear
4. T-shirt/Tank Tops
5. Dress Shirt/Polo (1-2)
7. Athletic Shoes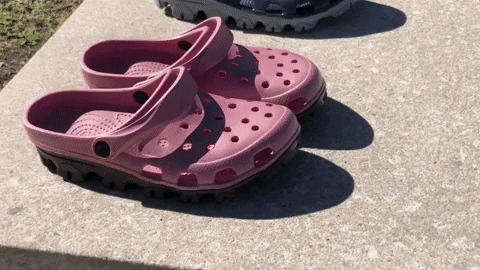 9. Casual shirts (2-3)
10. Jeans (1-2 Pair)
11. Shorts (3-4)
12. Dresses (1-2)
13. Sandals/ Flip Flops
17. Belt
18. Ties
19. Jewelry
20. Skirts (1-2)
21. Sweaters
22. Formal Wear
23. Swim Suits
24. Windbreaker/ Raincoat
25. Purses
28. Collapsible Tote
27. Hats
28. Scarves
29. Lanyard
32. Laundry kit
Personal-Care Items 
4. Hairstyling Appliances
5. Face Cleanser/ Moisturizer
6. Travel Size Soap
7. Travel Toothpaste
8. Travel Mouthwash
9. Dental Floss
11. Pain Relievers
12. Vitamins
13. Travel Size Sunscreen
14. Contact Lenses/ Solution
15. Shaving Suppliers
16. Deodorant
18. Blow-Dryer
19. Travel Lotion/Cream
20. Cologne
21. Makeup 
22. Makeup Remover
23. Feminine-Hygiene Products
24. Birth Control
25. Nail File/Clipers
26. Lip Balm
27. Shaving Cream
28. Razor & Extra Laser Blades
29. Ear Plugs
30. Reusable Bags
31. Tweezers
33. Bandages
34. First- Aid Ointment
35. Insect Repellent

Want a free First Cruise Travel Packing Guide PDF? You can shop for the exact and FULL packing list we have made directly to your phone or computer! It is guaranteed to make your life SO much easier.