Salmon River Canoe Trip That'll Transport You Into the Idaho American Wild
Also known as The River of No Return, the Salmon River takes boaters through 46 miles of recreational river trail, before reaching the 79-mile section of designated "wild" river. Canoers looking to take on the full 46-mile recreational route can put in at North Fork and take out at Corn Creek — a journey with tall canyon walls and some of the oldest known rocks in the state — or apply for a permit to venture into the "wild" section of the Salmon River.
CLICK HERE to learn more about visiting the Salmon River
CLICK HERE to download the What To Bring to Salmon River Canoeing Trip Checklist
CLICK HERE to learn about how VIVIDMax Grip Clogs should fit
CLICK HERE to learn about how to wear the VIVIDMax Grip Straps
CLICK HERE to learn about how to clean the VIVIDMax Grip Clogs
Taking your first canoeing  trip can be stressful. This first canoe trip packing checklist will help make sure you have everything you need for this new multi tour in your life.
Are you traveling on your first Canoeing Trip and putting a list together of everything you need? 
There are so many products to consider that it can be difficult to remember everything. From canoe basics to canoe gear, to camping basics...it can become very overwhelming! 
We have made a download version of this huge first canoeing packing checklist so that you can use it and make sure you have everything you need. 
You DO NOT need to buy everything (we didn't...it's expensive!) but having a list that you can refer back to makes life so much easier.
Everyone should spend a week paddling in a canoe—if not every year, at least once in their life. There's no better way to get to know someone than being stuck in the same boat for days on end, and it's been the boat of choice for hunters and anglers for centuries. There are paddling routes all across the world, and many in your backyard. Some will challenge you as a paddler, while others can help you and your family relax. Put on your VIVIDMax Grip, your boat life jacket sleeves and canoe! This is not a definitive list. There are too many gorgeous places to paddle and not enough time, but these North American canoe trips are a good place to start the 10 Top USA Canoe Destinations for summer shiny days and a What to Bring to Canoeing Trip FREE Checklist 
Best Multi Day Canoeing Gear Packing Checklist | Top Essential Things to Bring
This post may contain affiliate links, which means we receive a commission if you purchase through our link, at no extra cost to you. Please read full disclosure 
here
.
Canoe Basics
3. Extra Paddle
5. Extra PDF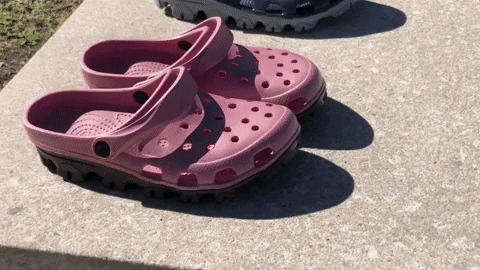 Core Gear
5. Extra Batteries
7. Sunglasses
13. Beverages or Powered Drink
Camping Basics
15. Credit Card
16. Small Amount of Cash
17. Trip Itinerary
Clothing
1. Dry Suit or Top
6. Hat or Cap Retainer
7. Skullcap
9. Wool or synthetic Cap
10. Balaclava
11. Rashguard
12. Swimsuit
13. Shorts
14. Changes of Clothes
15. Convertible Pants
16. NITRON-BAMBOO Shirt
17. Sun-Shielding Shirt
18. Balandi Underwear Gear
19. Balandi Moisture Wicking T-Shirt
20. Spray Jacket
21. Rainwear
22. Synthetic Vest
23. Synthetic Gloves
24. Mittens
Repair Kit Options
4. Putty 
Want a first canoe trail checklist PDF? You can shop the exact and FULL (More than 10 things to bring) packing list we made for our roadsters directly to your phone or computer! It is guaranteed to make your life SO much easier.